This is a temporary notice for the event Skate San Francisco. More info coming.
SKATE SAN FRANCISCO
40TH ANNIVERSARY OF THE GOLDEN GATE PARK SKATE SCENE
July 11, 12, 13 & 14, 2019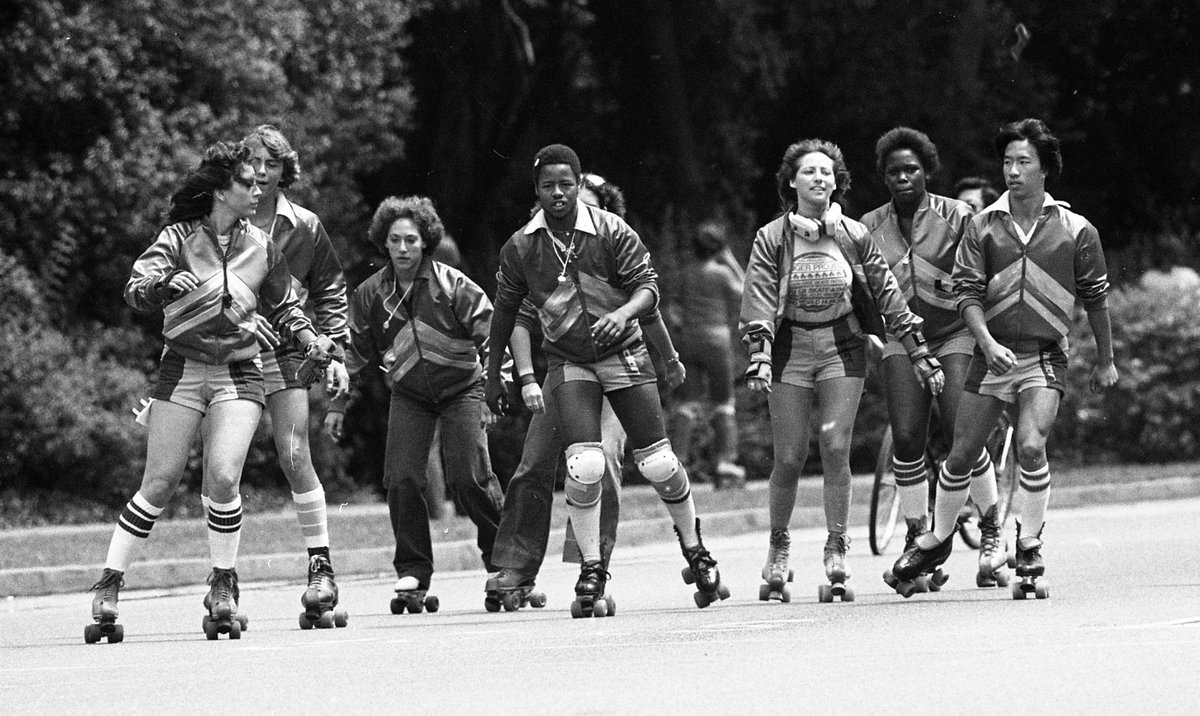 Golden Gate Park Skate Patrol 1979
"Skate San Francisco is a 4 day celebration of roller skating and inline skating in the greatest city in the world – San Francisco!!! It is a destination event that will bring skaters from far and wide for a skate vacation they will never forget. You will not experience a more fun, exciting skating weekend as the one we are planning. The action begins on Thursday night, July 11, 2019 with an awards presentation event at the Church of 8 Wheels Roller Disco. On Friday, July 12, we will roll on the world famous San Francisco Friday Night Skate. It's the most fun you can have with your cloths on!!! We will roll into Saturday with a roller skating music festival at Hunter's Point Shoreline Park. That night we will roll into a fantastic roller disco party at the Church of 8 Wheels, San Francisco's Roller Disco. The Church of 8 Wheels has been dubbed as the hottest night spot in the City winning 5 "Best of the Bay" awards in 5 years. On Sunday we will present a Guinness World Record attempt for the Longest Chain of Roller Skaters. We will end the event with the San Francisco Skaters' Showcase as the best skaters in Golden Gate Park strut their stuff!!!