The Apostles of the Church of 8 Wheels are skate instructors that are sent out be messengers/ambassadors of the Church. They are spreading rolligion throughout the land by teaching the skills that will open a whole new exciting world of roller skating to all. They have all went through rigorous training and have been certified to teach skating by the Skate Instructors Association and are more than ready to teach you how to skate.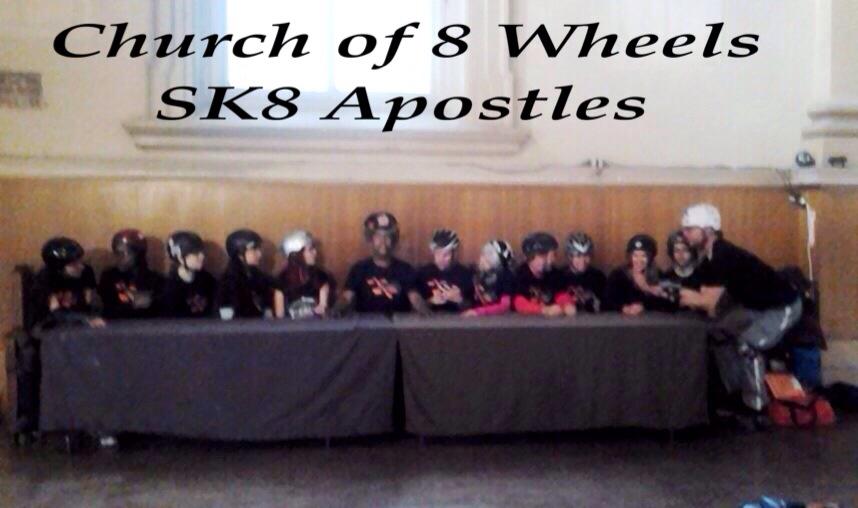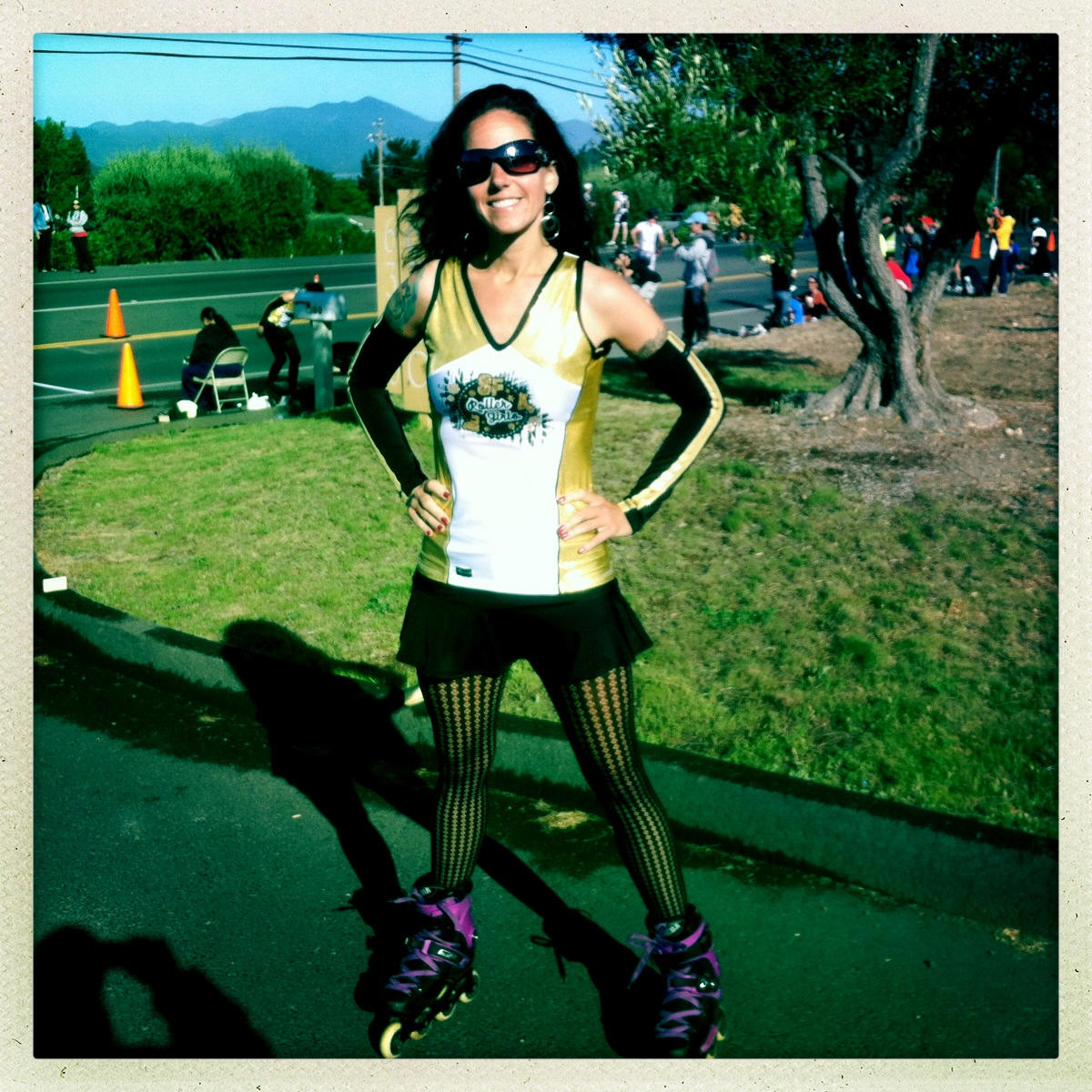 CARLA "SKATEGIRL" DOMETRIUS
I always knew I would be a teacher, but I didn't realize until my mid-thirties that I was going to be a skater. After visiting San Francisco from the East Coast, a friend told me about the skate scene over at 6th Avenue. I strolled over, beheld the amazing sight, and instantly knew this was the life for me.

When I moved to the City, I went to the skate rental shop across from Skatin' Place and rented a pair of skates. After religiously showing up every Sunday, I was soon gifted my own pair of Riedell quads and started roller dancing with the crew at 6th Avenue. I spent my days teaching Oakland 7th graders and my evenings practicing rollerdance moves, in my socks, with Richard Humphrey's DVDs and youtube videos.
My thirst for skating grew, and I began training in in-lines for the Friday Night Skate. Since my first night on the skate, back in 2007, I've been addicted and always plan my schedule around Friday nights. I even started doing night skates on Tuesdays in Marin and Wednesdays in Oakland. During this time, I switched jobs to a school closer to home and began commuting on my skates. I also became a member of the California Outdoor Rollersports Association board, so that I could have a voice in and help contribute to the skating activities in the Bay Area.

Although I love being an educator, I also crave learning new things myself – especially if it involves my sport. In recent years I have been expanding my skating repertoire by training in freestyle slalom skating and aggressive blading. This means that I am as often the student as I am the teacher. Having this thirst for learning, coupled with over 18 years of teaching all ages, helps me always stay tuned-in to what it's like to process new material.
After becoming Skate IA Level 1 certified, a whole new world has opened up for me - one where two of my greatest loves: skating and teaching can come together. I look forward to sharing my skating passion with children and adults alike and helping you expand your own horizons -
ON WHEELS!!!
WANT TO LEARN TO SKATE?

CONTACT CARLA DOMETRIUS AT